Mini Smart Rechargeable Portable Air Conditioner 3.0
---
If you're looking for a portable air conditioner that can produce cool air at any time no matter where you're, Our Mini Smart Rechargeable Portable Air Conditioner 3.0 will be your best friend who helps you to beat the heat throughout the day!
What is inside the upgraded version 3.0?
Two Kinds Of Charging Methods: You can directly connect it through USB power or a 18650 Li-ion rechargeable battery (Not included) which is more convenient to use where you've no power supply.
5 -in-1 Powerful Personal Space Cooler: Combines the function of an air cooler, Purifier, Humidifier, Aroma Diffuser & UV sterilization.
Bladeless & Light Design: Bladeless technology paired with an extra safety fence, this tower fan saves your toddlers, children, and pets from fast-spinning blades accidents.
UV Sterilization: Mold can grow where water is. While we can't guarantee our products won't grow mold (unless the user empties water and dries the filter after each use), we pack two UV lights inside the cover making the air and filter cleaner while in use.
Aromatherapy: It improves your health problems from anxiety to poor sleep. Some other benefits of Aromatherapy are boosted feelings of relaxation, Improving sleep, fight from skin bacteria, etc.
LED Mood Lights: With 6 different light settings, you can put this clean, white conditioner in any room and match the color to any setting.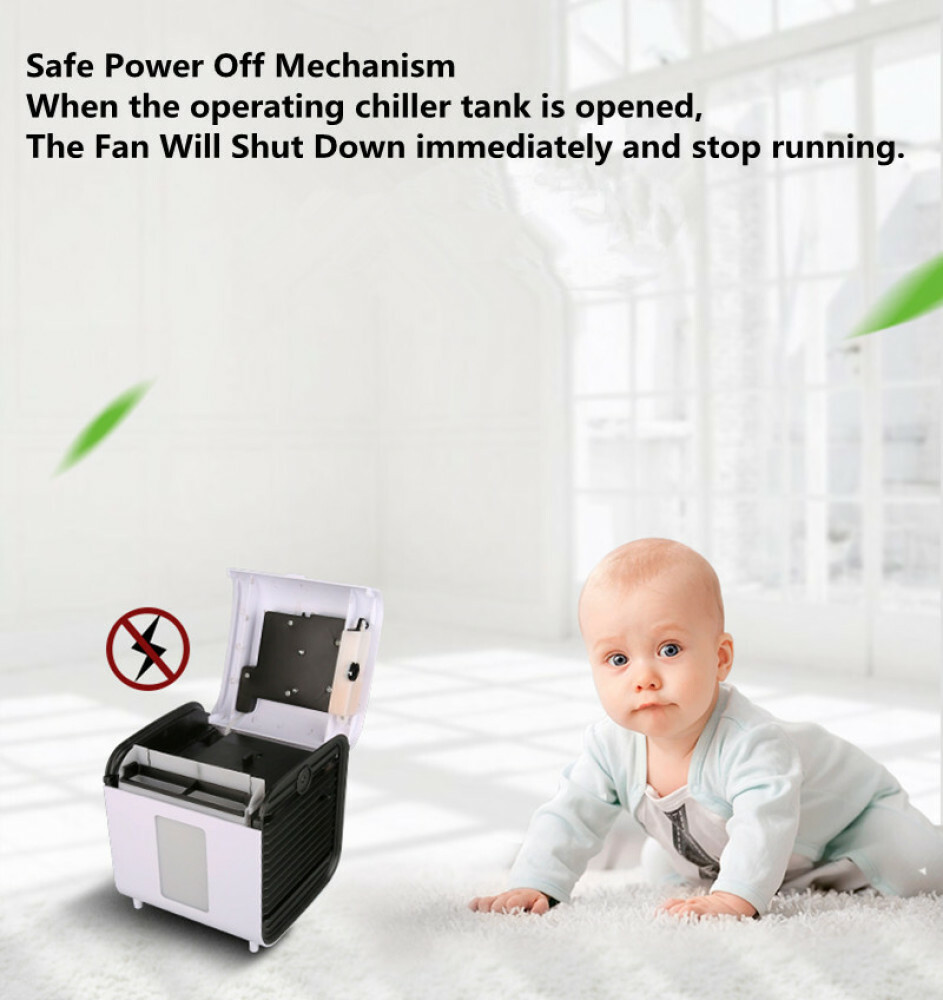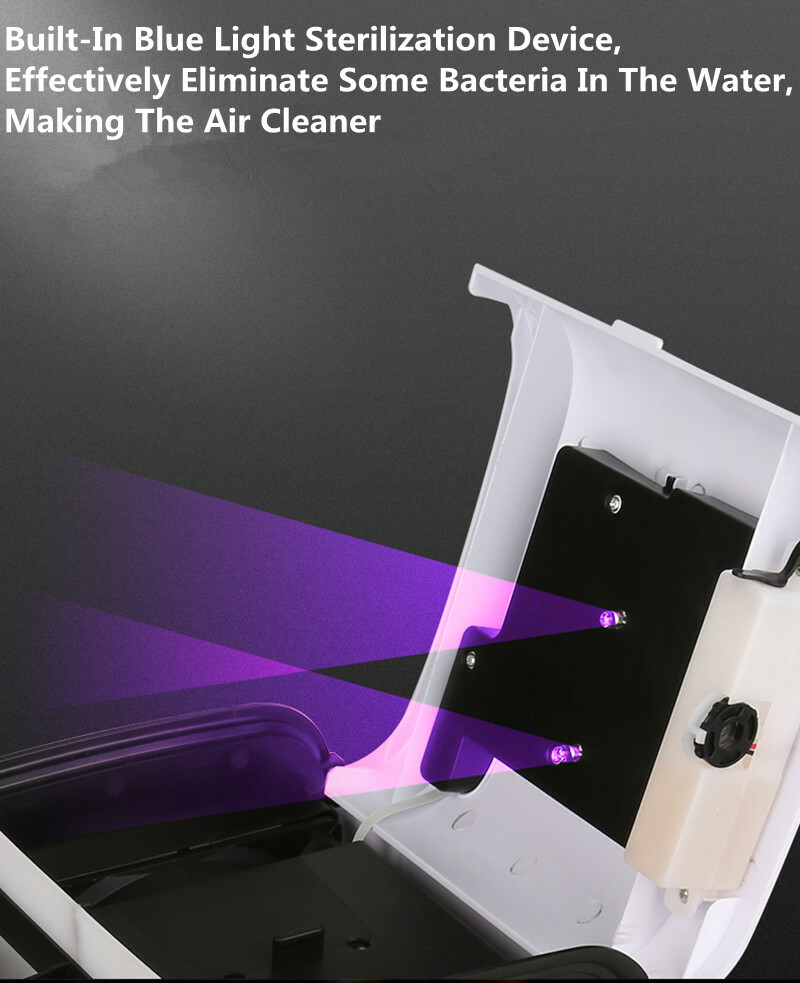 Attributes:
Material: ABS+PC
Size: 16.5*16.5*17.5CM
Air Volume: 50 CFM
Tank Capacity: 375 ML
MINI FAN: 9025,12V,0.4A,2700RPM
Adapter Input: 100-240V,50-60Hz
Adapter Output: 5V DC,2A
Power Supply Interface: Micro USB,5V 2A
Color Box Size:20*20*21CM
USB line length: 190CM
Soothing Ambient Light, 7 different colors with a color-cycle option!
Easy-Fill Water Tank, Runs up to 8 hours per fill!
With three functions of refrigeration, humidification, and air purification, the wind speed can be adjusted in three steps
With a superior product at reasonable prices, this mini air conditioning unit doesn't have to be vented and can be used as a small portable air conditioner or small room air conditioner and is arguably the 

best portable air conditioner

 in the market!
Package Include:


1x USB Cable

1x User Manual