TRIMMING NAILS IS NOW EASIER AND AUTOMATIC WITH THIS NEW BABYTRIM™ AUTOMATIC NAIL TRIMMER (PAIN-FREE)!
Everything you do to clean your baby should leave them smiling and happy. Gone are the days when clipping your baby's nails will result in crying and pain. The Pain-Free Electric Baby Nail Trimmer makes grooming easy and pain-free.
If you're looking for a nail trimmer that is safe, comfortable, and durable, get the BabyTrim™ Nail Trimmer today.
Safety and comfort for your baby
Made from high-quality ABS material, this baby nail trimmer is perfectly designed to give your baby a safer and more comfortable experience when nail clipping. It can efficiently avoid any injury to your baby's beautiful and tender hands.
The smooth oscillating motion of this Pain-Free Electric Baby Nail Trimmer gently grooms your baby. Its powerful motor is also so quiet that you can clip the nails of your sleeping baby. Plus, you won't have to open the lights as the nail clipper comes with a built-in LED front light.
Full-functionality and flexibility
The Pain-Free Electric Baby Nail Trimmer is the complete package you've been looking for. It comes in a convenient palm-size case withstands so that you can easily store it and use it whenever you need it.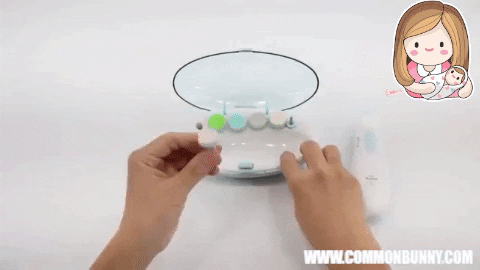 This trimmer comes with six cushioned pads that are designed to match your baby's growth. This isn't just a one-time return on investment. It even comes with cushioned pads for adults.
Keeping baby clean and grooming should be an easy, fun, and safe experience. Get a Pain-Free Electric Baby Nail Trimmer today.
The Benefits: What's in it for you?
Safe and gentle
Adjustable speed
Easy to hold and use
Comes with a storage case
Suitable for various stages of your baby's growth
Battery-operated
Package Include:
1 x BabyTrim™ – Your Baby Automatic Nail Trimmer (Pain Free)