American National Flag Patriotism Ring
---
Are you proud to be an American? The American National Flag Ring is the perfect accessory to showcase your patriotism with elegance and style. Crafted with attention to detail, this ring beautifully captures the essence of the United States flag, allowing you to wear your love for your country on your finger.
Made from high-quality materials, the American National Flag Ring is designed to be both durable and comfortable for everyday wear. Its sleek design features the iconic stars and stripes of the American flag, symbolizing the values and ideals that this great nation stands for.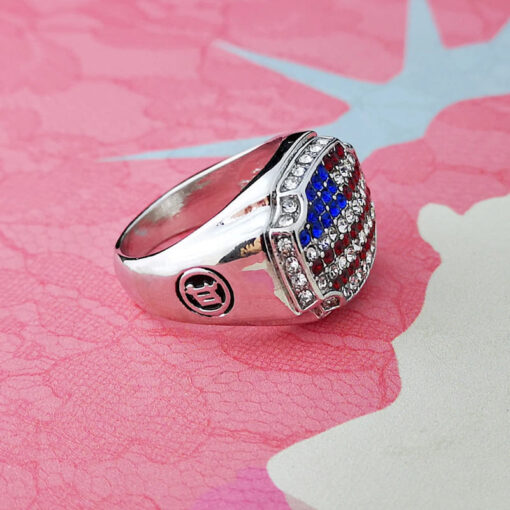 Whether you're celebrating Independence Day, showing support for your favorite sports team, or simply want to express your pride in being American, this ring is a timeless and meaningful piece of jewelry. It's striking design and vibrant colors make a bold statement, attracting attention and sparking conversations wherever you go.
The American National Flag Ring is available in various sizes, ensuring a perfect fit for both men and women. Whether you choose to wear it yourself or gift it to a fellow patriot, this ring is a symbol of unity, freedom, and shared love for the United States of America.
Specifications:
Product Plating: Platinum
Product material color: Colored diamond
weight: about 9.5g