Invisible Height Increased Insoles- Experience a Boost in Confidence and Comfort
---
Don't let your height hold you back from feeling confident and empowered. With our Invisible Height Increased Insoles, you can take control of your appearance and stride confidently toward success.
Features:
Discreet Design:
Our Invisible Height Increased Insoles are specially crafted to provide a subtle boost without drawing any attention. You can confidently wear them with any type of shoe, and no one will know your secret.
Superior Comfort:
With a focus on comfort, these insoles are made from high-quality materials that cushion your feet and provide excellent support. Say goodbye to sore feet and hello to a comfortable and confident stride.
Adjustable Height:
Each pair of insoles comes with multiple layers that can be easily customized to your desired height. Whether you're looking for a subtle lift or a more significant increase, these insoles have got you covered.
Versatile Fit:
Our Invisible Height Increased Insoles are available in various sizes to ensure a perfect fit for both men and women. Simply select your shoe size, and enjoy the added height and comfort without sacrificing style.
Durable and Long-lasting:
Crafted from durable materials, these insoles are built to last. They can withstand daily wear and tear, providing you with a reliable solution that will stay by your side for a long time.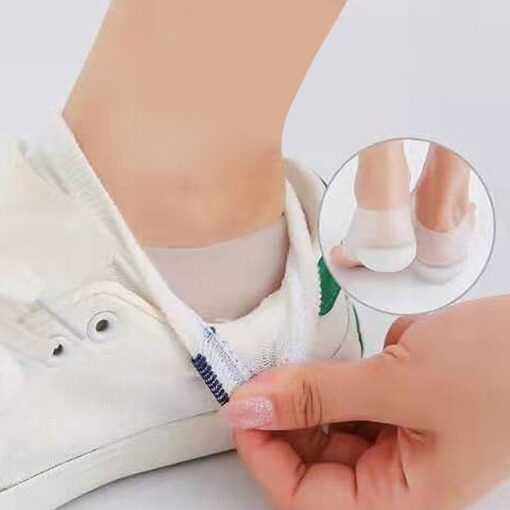 Specifications:
Invisible height increasing insole
Wear it underneath socks
Boosts your confidence and self-esteem
Made with soft and elastic thermoplastic elastomer
Fits snugly without moving or slipping
Protects your heel
Choose between 2.5 cm,3.5 cm, and 5.5cm
Package Includes:
1 x Invisible Height Increased Insoles